Maison Fenestraz commits to ecology
Maison Fenestraz's teams are committed to implementing an eco-responsible policy in all of their Maisons in order to reduce their impact on the environment. 
We are convinced that preserving the planet requires improving our consumption practices and taking action. Throughout our Maisons, we want to uphold values about respect for the environment and sensible consumption.
IN ARGENTINA
To reduce the impact of our activity on the environment at House of Jasmines, our Salta establishment, and El Colibri, our Cordoba establishment, we have implemented simple and long-term actions:
Leaf recycling;
An ecological vegetable garden;
Use of energy-saving light bulbs;
The lighting of storerooms, bathrooms, and restaurant reception with motion detectors;
Donation of plastic lids;
Replacement of plastic bottles with jugs of mineral water.
At our restaurant La Table House of Jasmines, we are committed to using local and seasonal produce. At the Estancia House of Jasmines, we grow fruits, vegetables, and spices to bring you a garden-to-table experience. We also work with local companies in an area less than 40 km from our establishment for additional food supply.
"Sustainability is a bridge, regeneration is the destination."
A few kilometers from Estancia El Colibri, you will find our ranch Don André, which has been recently EOV certified for regenerative livestock farming. What this means for our environmental contribution is that our land management is regenerative:
The soil is recovering;
Biodiversity is growing;
Water and carbon are being absorbed instead of evaporated.
Moreover, our animals are raised outside and grass-fed. Respect for both the animals and the land is a fundamental value of our organic farm.
As members of the Relais & Châteaux association, we are committed to following established guidelines such as becoming actors of a more human world, maintaining a kitchen that is the expression of a natural environment, and sharing a passion for homemade cooking using quality local products. Our shared practices in both of our Argentinian establishments:
Guest rooms have become 100% plastic free;
We have introduced the Organ&Co brand of ecological and refillable hospitality products;
We have set up compost systems for all of the produced compostable waste;
The gardens of the two farms at House Of Jasmines and Estancia El Colibri are now 100% organic, meaning no more use of harmful pesticides.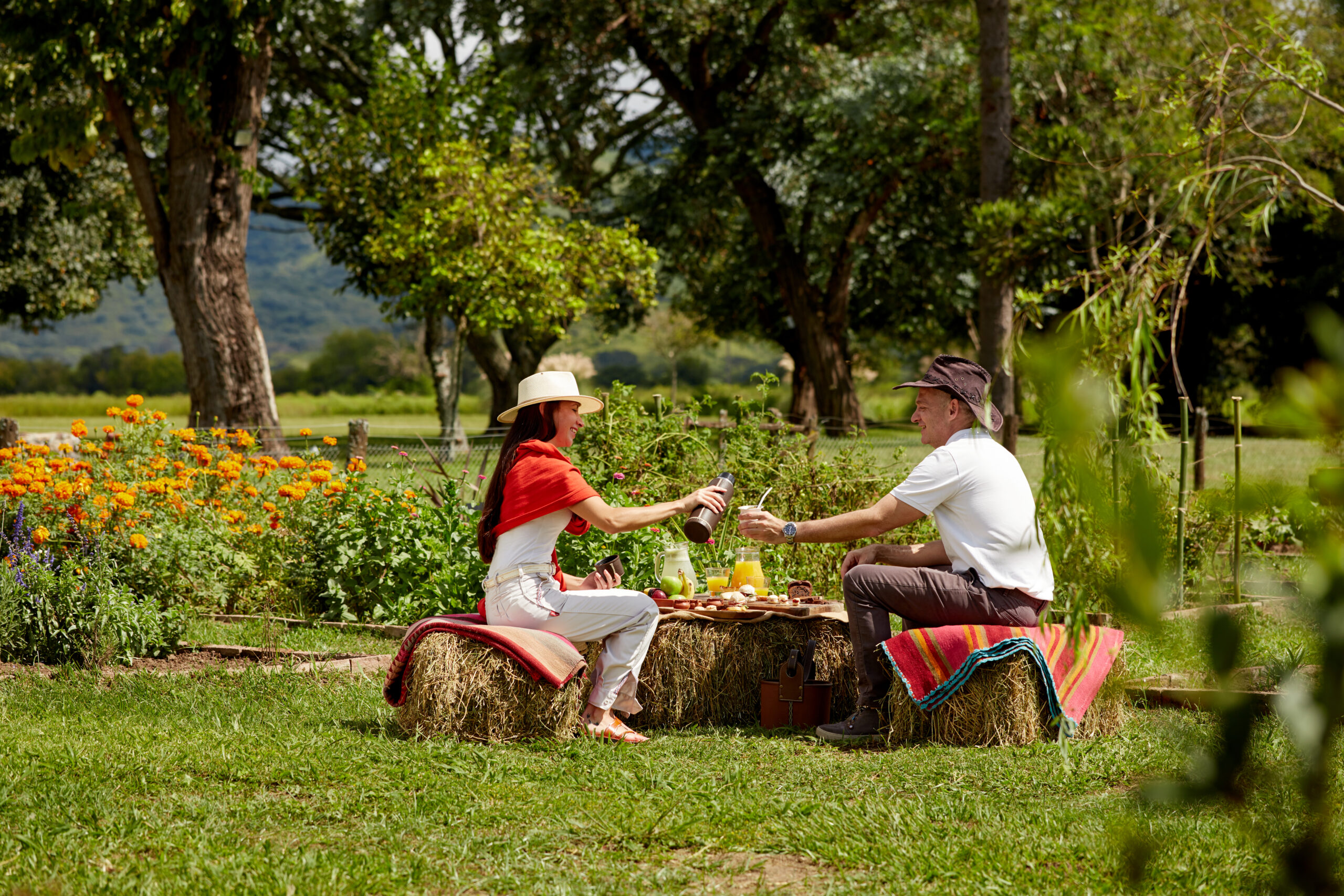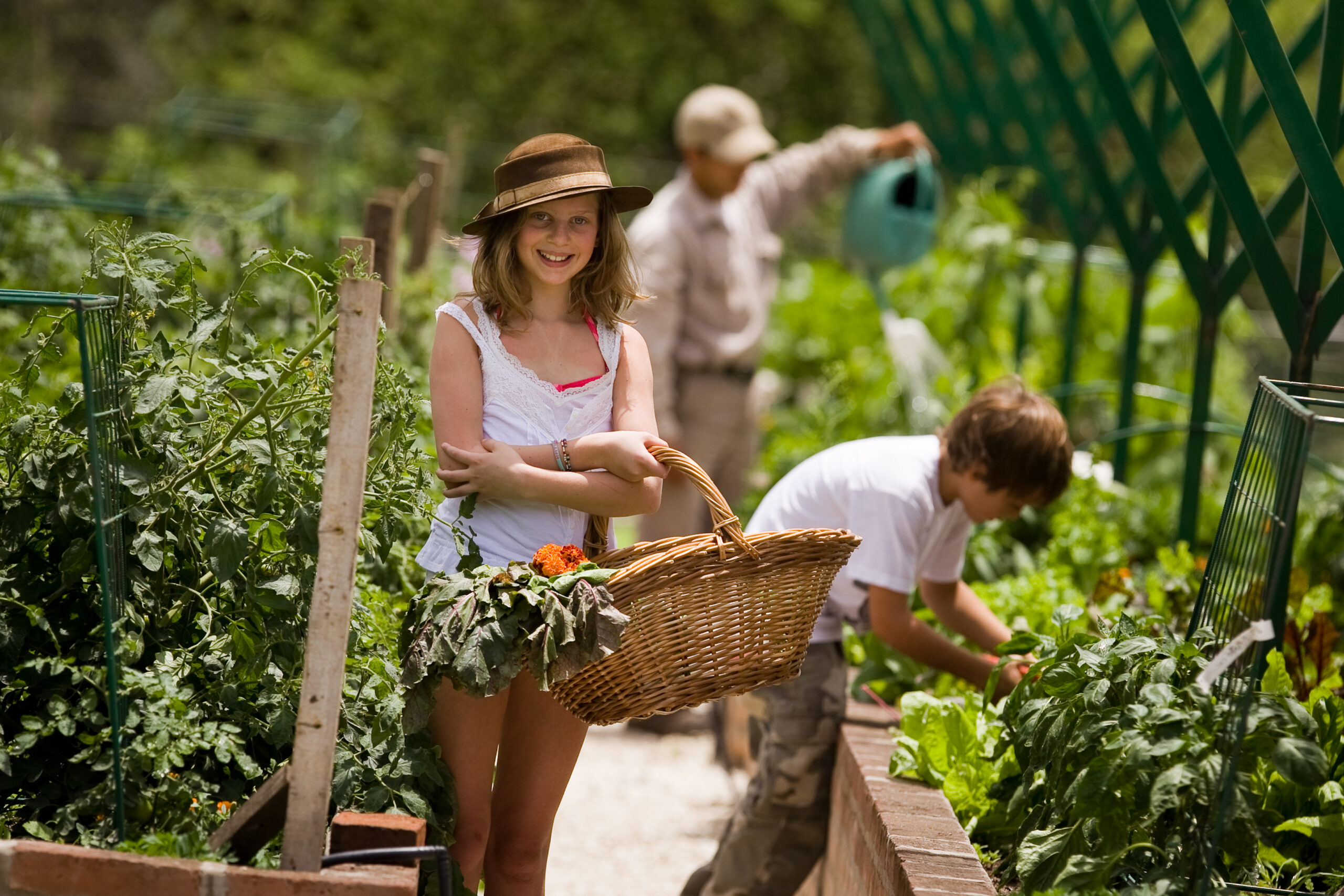 IN FRANCE
At Hotel AlpenRuitor, our establishment in Méribel-Mottaret, steps have been enacted to ensure greater environmental responsibility, and all rooms are now 100% plastic free. 
This Winter, we are proud to have introduced to our hotel the Omnisens brand of ecological and refillable hospitality products that arelocally made and cruelty-free. Also, we are proud to have partnered with a new environmentally responsible brand for the SPA at AlpenRuitor,  Dermalogica, which offers a variety of vegan products, and guarantees that all of its products are cruelty-free.
At Hotel de La Loze, our Courchevel 1850 establishment, we have taken action to reflect our commitment to the environment. Our eco-friendly practices include:
Use of energy-saving light bulbs;
Motion detectors are in place in many public spaces and in areas reserved for staff;
Double-glazed windows are in place to reduce energy consumption;
All our bathrooms are fitted with a shower head to optimize water consumption.
Moreover, our team has implemented a number of measures to avoid the production of harmful waste. Some of the practices we have enacted:
Reusable water bottles are provided for all staff to avoid the use of plastic;
We conduct the recycling of paper, batteries, bulbs, ink cartridges, and coffee capsules;
We sort daily waste, cartons, packaging as well as glass bottles and jars;
We use eco-friendly cleaning products for cleaning and laundry;
We have opted for reusable candles to reduce waste and consumption.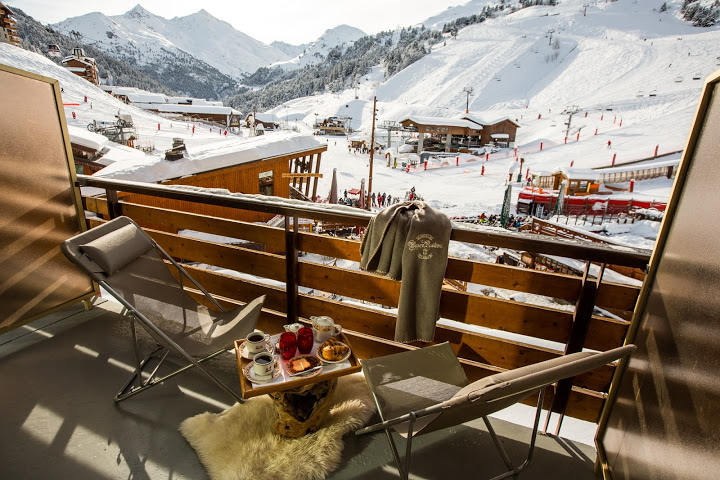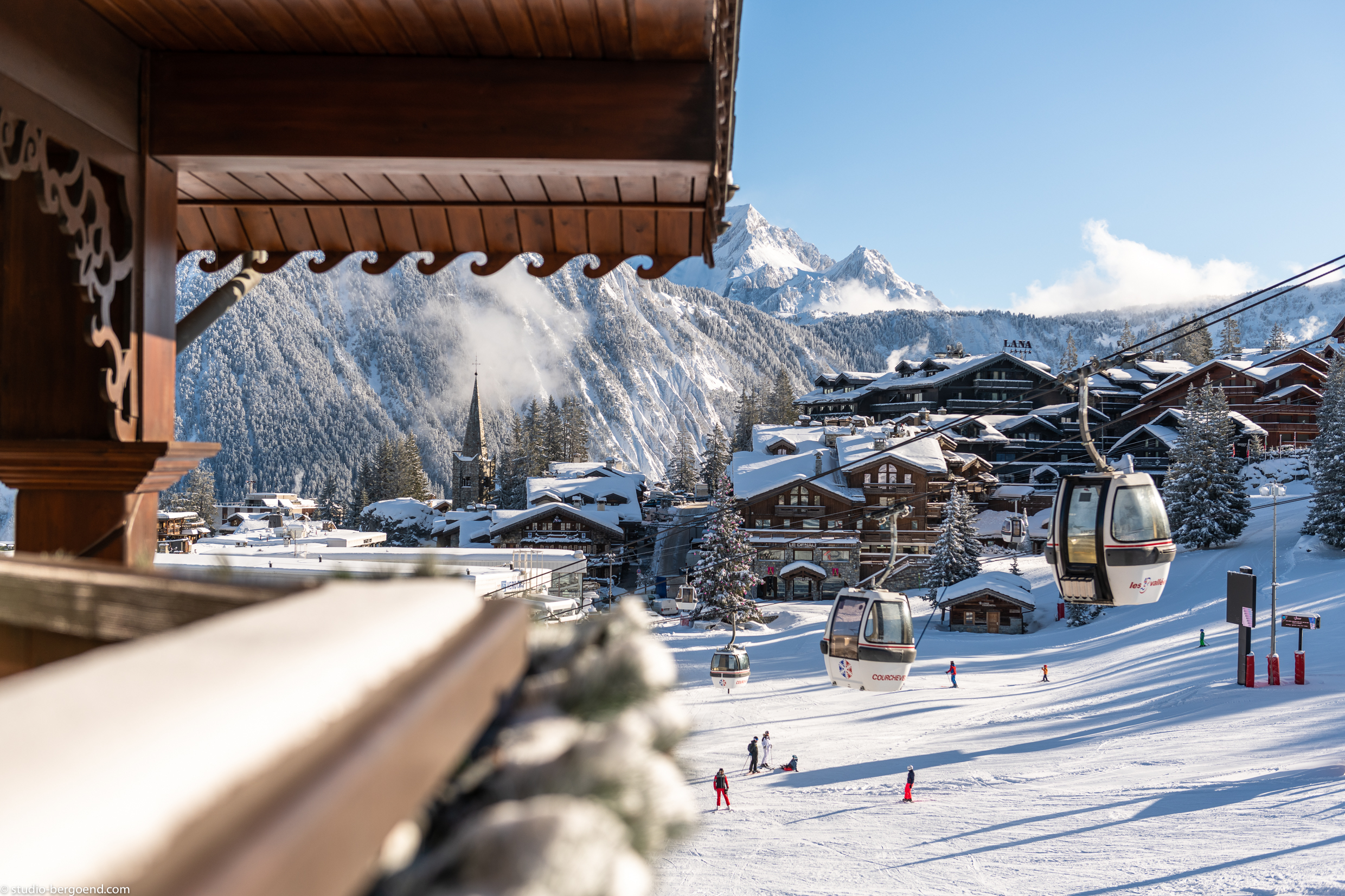 IN ITALY
At Masseria Del Gigante, our Maison in Salento, we express our concern for environmental sustainability through our biological garden. 
Our biological farm is the source of products, fruits, and vegetables that we serve directly on our table, this way avoiding outsourcing and thus supplying our food locally.
In addition, our Italian products can also be found at our French establishments!
IN ALL OF OUR MAISONS
We encourage our guests from around the world to take action and adopt eco-responsible behavior during their stays. You will find below small tips that will limit your impact on environmental degradation during your stay:
In the bathroom, the towels placed on the hooks or heated towel rails are the ones you keep. Those that need to be replaced are left on the floor;
Remember to turn off the water while you brush your teeth. Use the cups provided for this purpose;
Do not open or take home hospitality products if you are not using them;
Remember to always close the windows when you heat or cool your room;
Remember to turn off the towel dryer after use or when you leave the room;
Maintain a reasonable temperature in your room;
Remember to turn off the television and desk/bedside lamps when you leave the room;
Do not leave your battery chargers plugged in once your devices are charged or when you leave the room.
At Maison Fenestraz, caring about our guests also comes with caring about our planet.